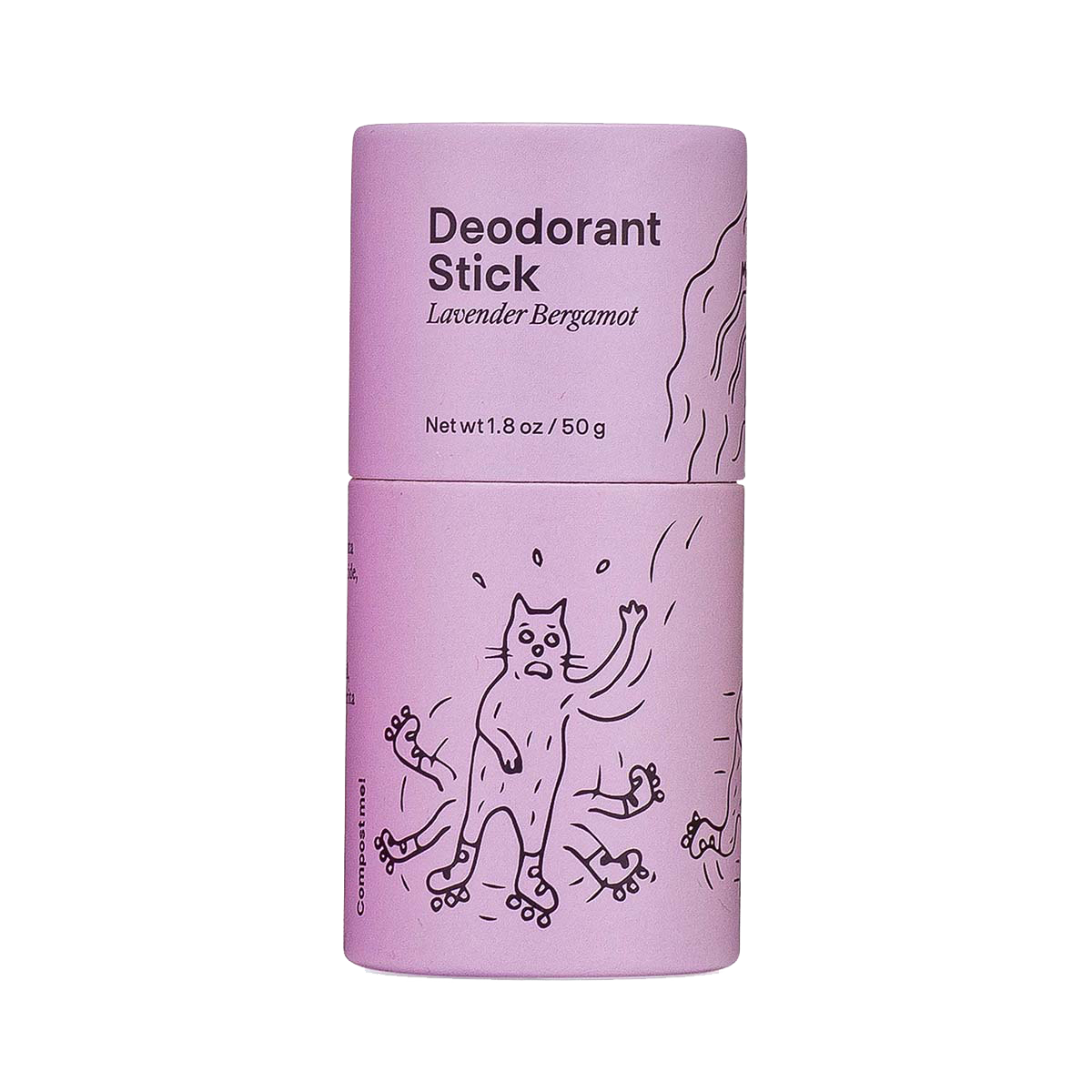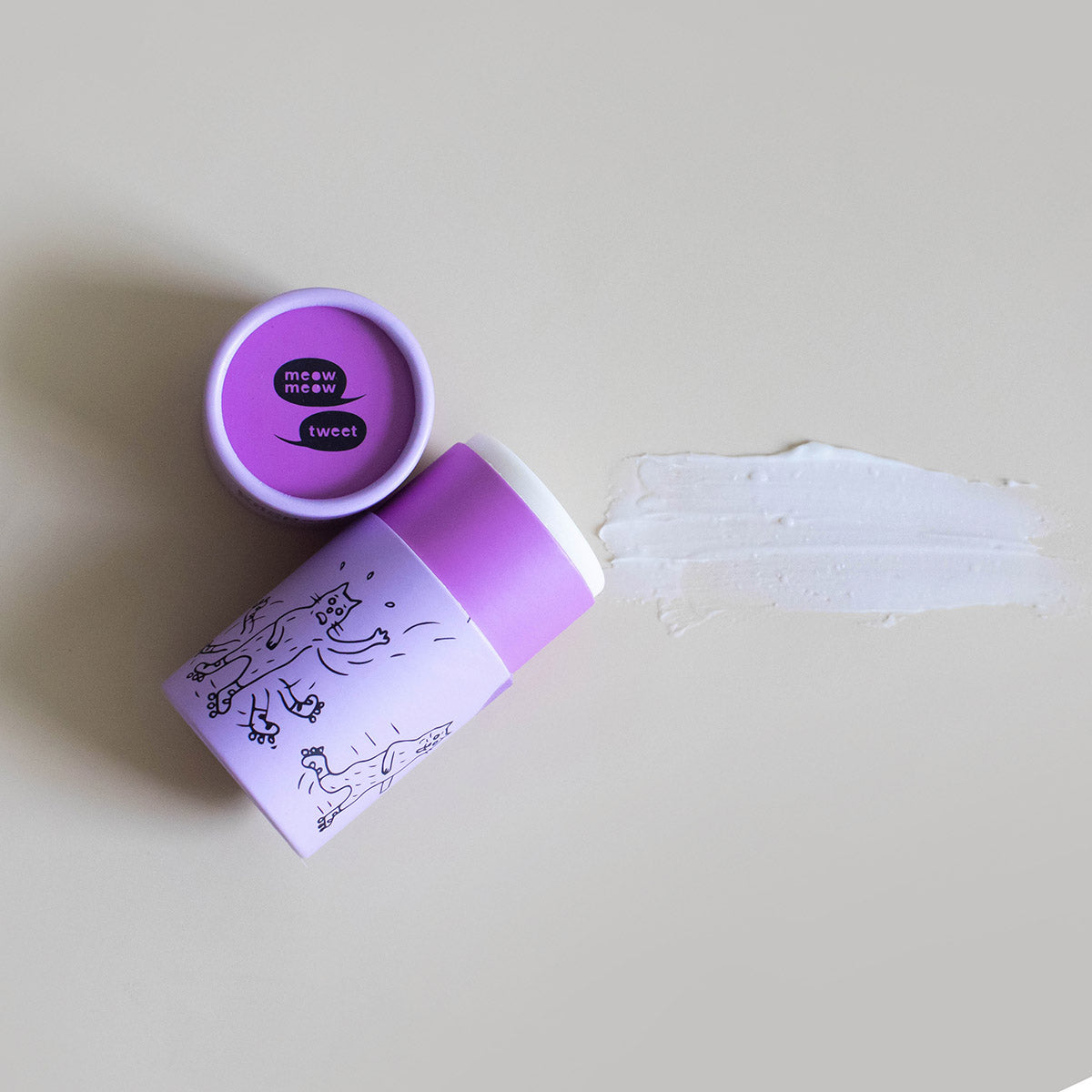 Deodorant Stick
Lavender Bergamot
A natural deodorant stick in a compostable tube that works.
What It Is
How To Use
Ingredients
No more fingers in your armpits! Our compostable stick deodorant is a synergy of potent plant and mineral powders with sweet smelling and mighty essential oils that will keep you smelling oh-so fresh! Not only does it work, but the packaging is biodegradable—it will compost in a year! The scent is sweet floral and zesty citrus and the texture is a powder-ey balm.
Carefully push a small amount of baking soda free deodorant up in the tube. Apply a thin layer to each armpit (1-2 swipes). If stick is cold or hard to spread, warm product against skin before swiping. Discontinue use if rash or irritation occurs. Do not use on broken skin.

Our push-pop style tube does not retract, so take it slow and work your thumb around the inner edge of the tube when pushing up.

The paper tubes are not airtight. Please use within 3 months of purchase or store in an airtight container if not using right away.
*+cocos nucifera (coconut) oil, *maranta esculenta (arrowroot) powder, magnesium hydroxide, *+theobroma cacao (cocoa) seed butter, *+butyrospermum parkii (shea) fruit butter, helianthus annuus (sunflower) seed wax, sodium bicarbonate, *lavandula angustifolia (lavender) oil, citrus aurantium bergamia (bergamot FCF) peel oil, *mentha piperita (peppermint) oil / *certified organic / +fair trade
Multipurpose Manifesto
Not just for your underarms, freshen up your décolletage (neck and chest) and feet.
The Breakdown
Paper Tube + Seal: Compost (Backyard Or Municipal)

Get To Know Deodorant Sticks
Your deodorant sticks shouldn't outlive you. Five reasons to switch to plastic-free deodorant.
Read the Blog