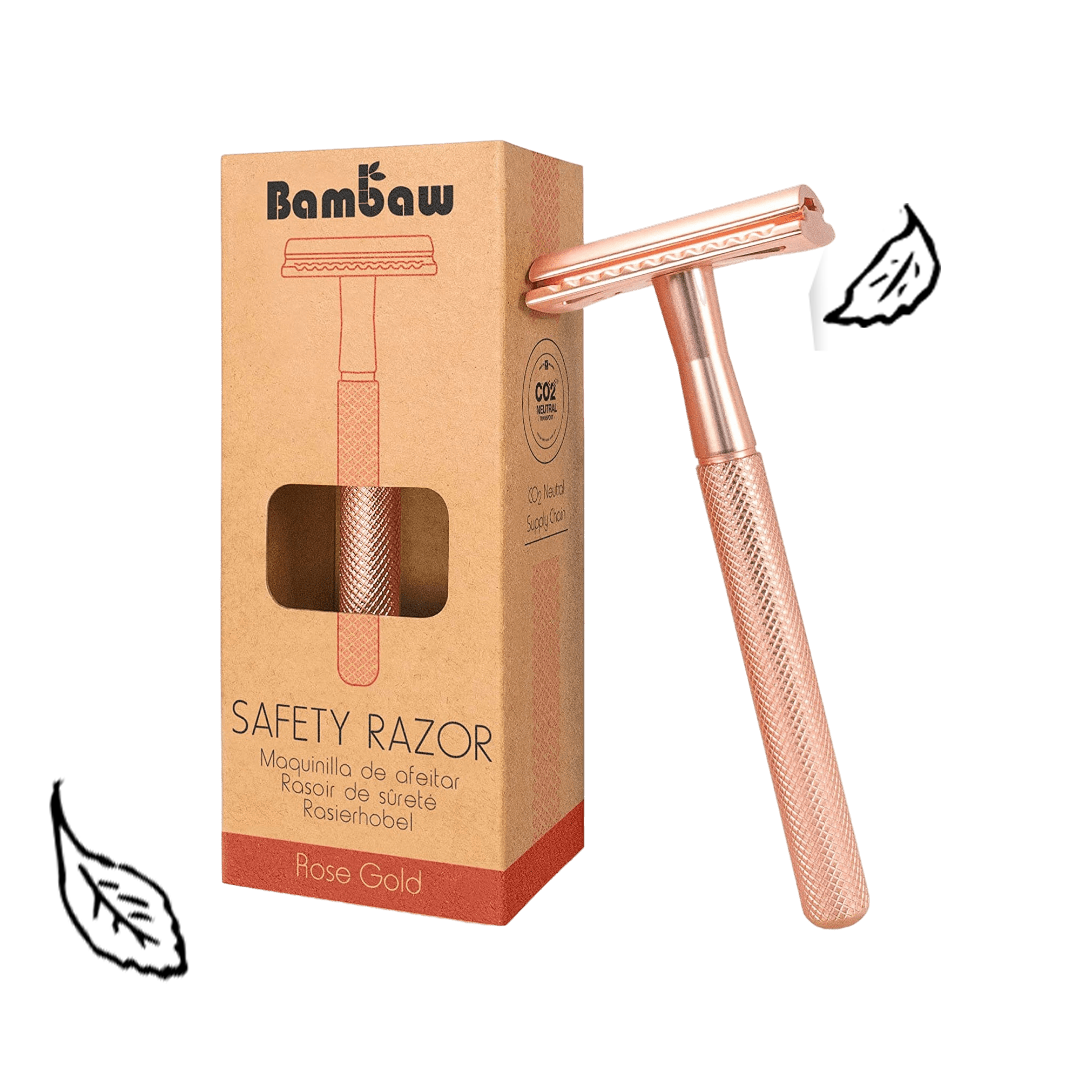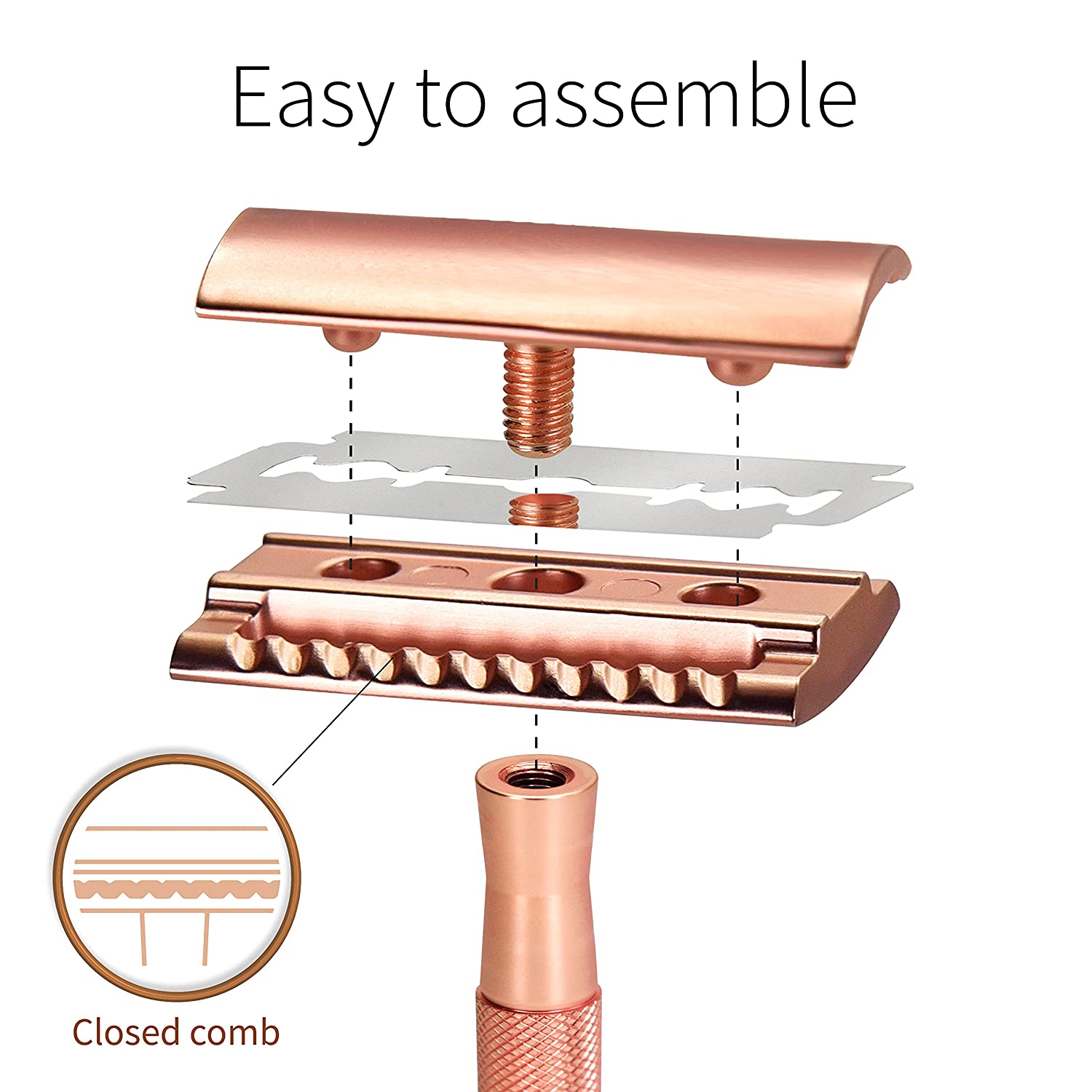 A reusable waste free metal razor with a stand.
What It Is
How To Use
Ingredients
Our friends at Bambaw have developed a plastic free shave that creates zero waste. The double edge razor has a long, riffled handle made of high-quality metal, which makes it ideal for shaving any skin surface. Use with our Coconut Cacao Body Soap for a close, moisturized shave. Available in Rose Gold.
Lather soap or shaving cream over skin, shave, rinse. Follow with toner and/or oil to replenish the skin.
corrosion proof brass razor and a platinum blade


The Breakdown
Box: Recycle Or Compost

Razor: Replace The Blade & Use Indefinitely

Blade: Recycle
Is Green Beauty Bad for the Planet?
Is it possible to create new products and still be sustainable? The green beauty industry is projected to hit 22 billion dollars by 2024, but what does that really mean for the environment? We talked to six green beauty business owners about the pitfalls of trying to be an environmentalist and a business at the same time.
Read the Blog