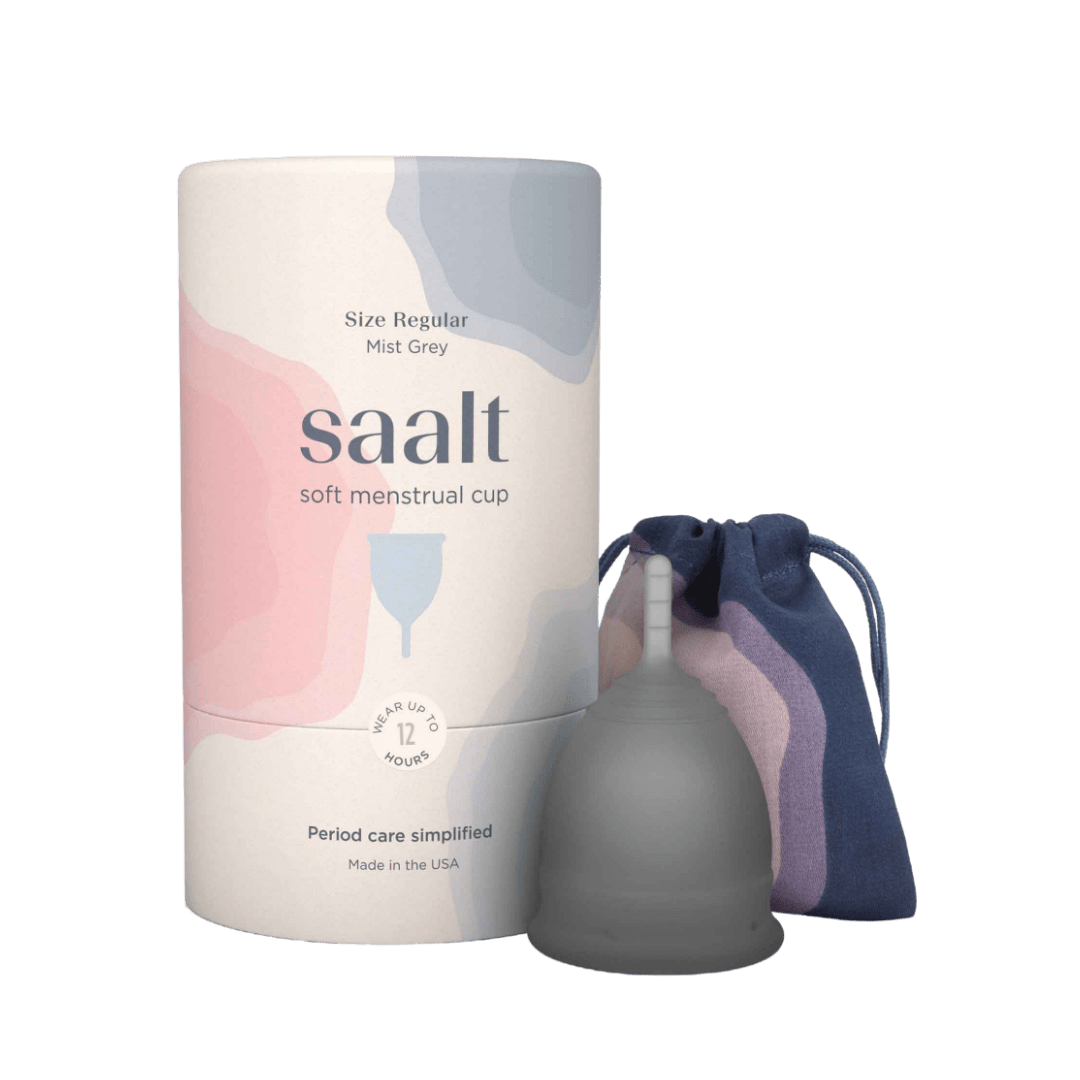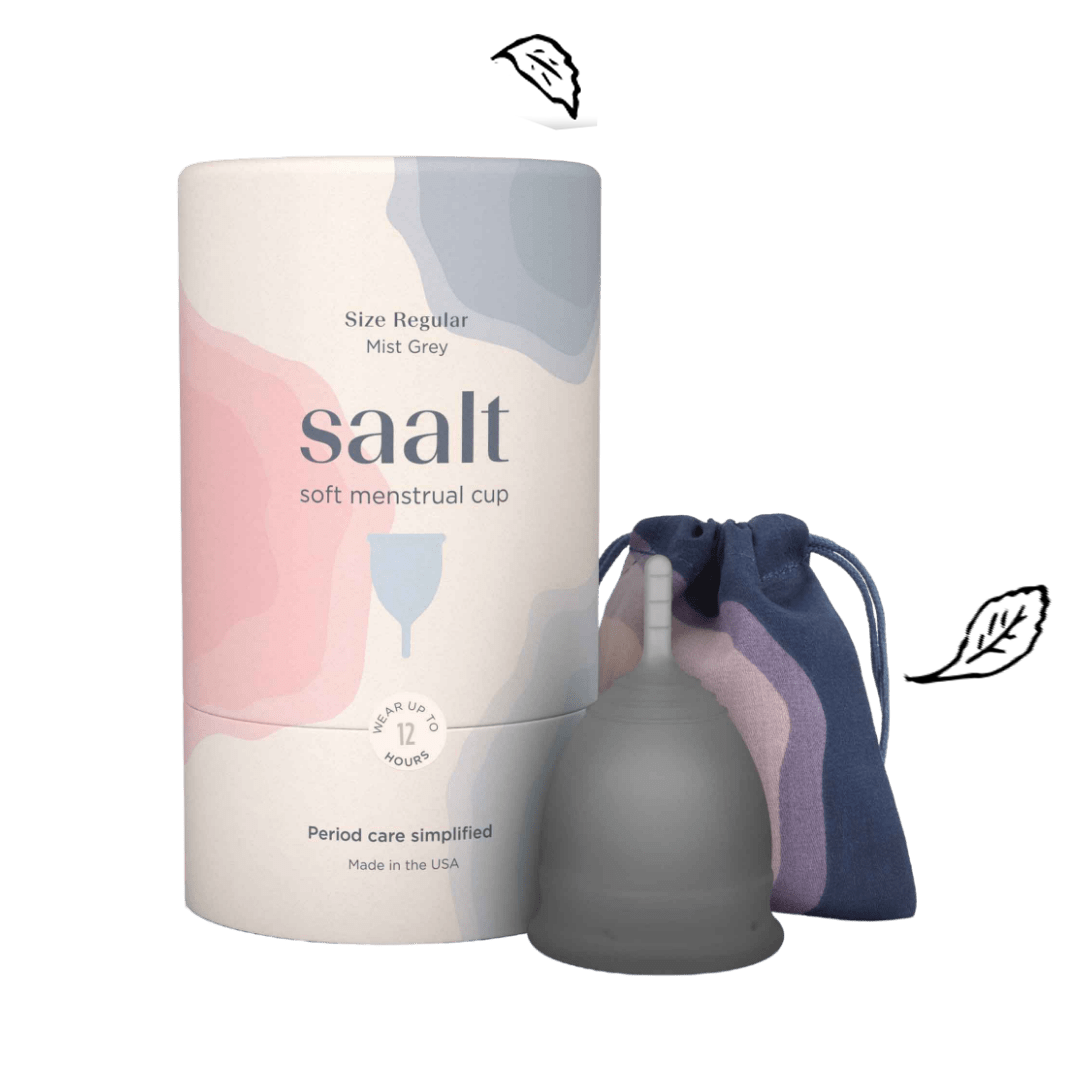 Comfortable, sustainable, and easy to use period product.
What It Is
How To Use
Ingredients
Saalt Menstrual Cups are medical-grade silicone that can be worn up to 12 hours and used for up to 10 years. Every cup comes with a drawstring pouch. It's a great low-waste swap for period care.
Every body is different. Read about these simple methods for inserting your menstrual cup from Saalt. To wash, drizzle our Hand + Body Wash over your Cup, scrub with your hands, and rinse. Wash well once a day during your period and before/after storing.

Rinse with water or soap before reinserting the cup. Wash with our Hand + Body Wash between cycles and store in your Saalt pouch until your next period. Sterilize by boiling for 5 minutes. Let dry before storing in your pouch.
FDA-approved medical grade silicone. Made without latex, plastic, PVC, acrylic, acrylate, BPA, phthalate, elastomer or polyethylene.
Multipurpose Manifesto
Sorry, can't think of anything else you could use this for. A tea cup for a backpacking trip?
The Breakdown
Cup: Use Indefinitely, Landfill After

Pouch: Use Indefinitely

Paper Canister: Recycle Or Reuse
Here's How to Make DIY Body Powder
We've discontinued our Body Powder, but don't worry—we've got your moist buns and sweaty feet covered. Here is a recipe for a DIY body powder with arrowroot that you can make at home.
Read the Blog