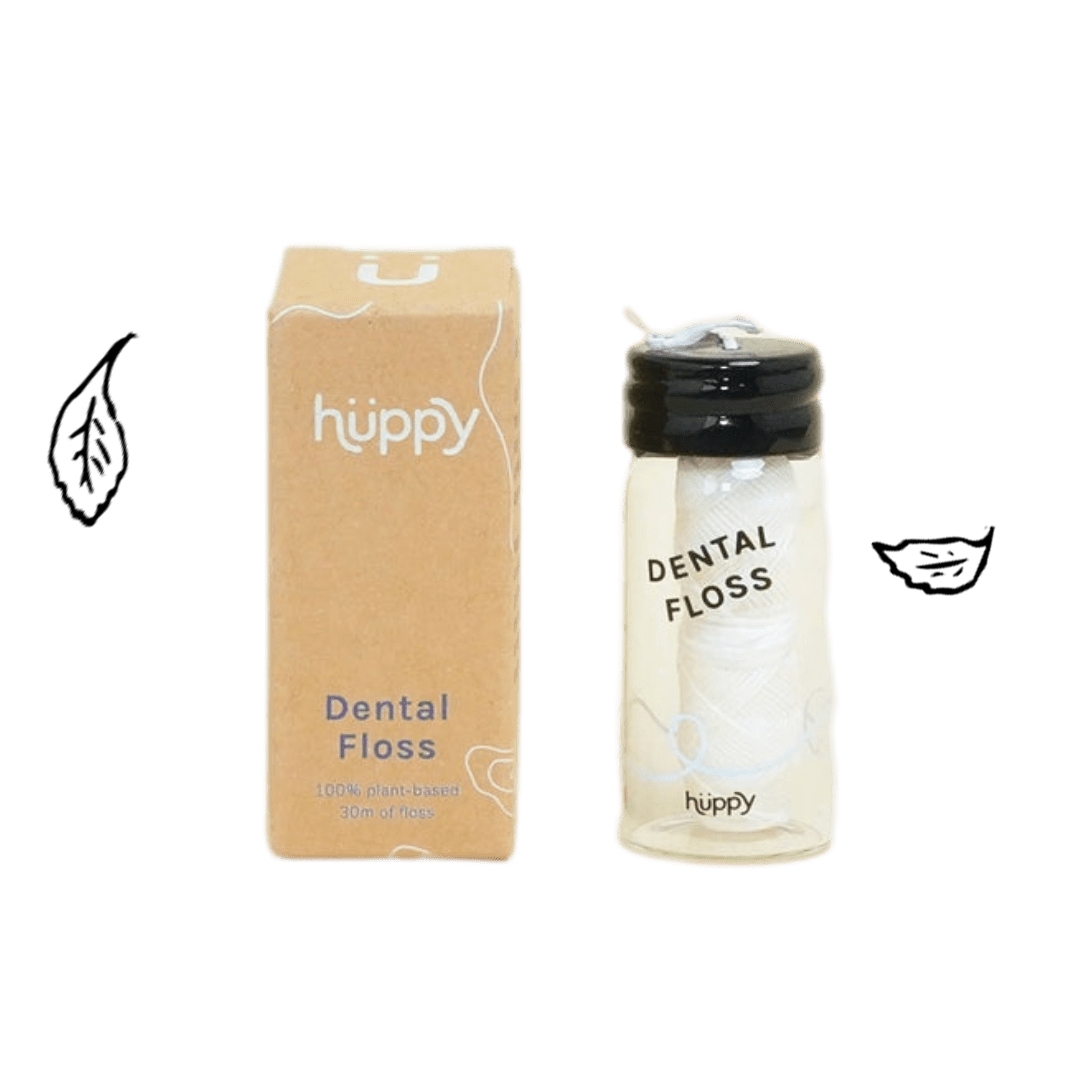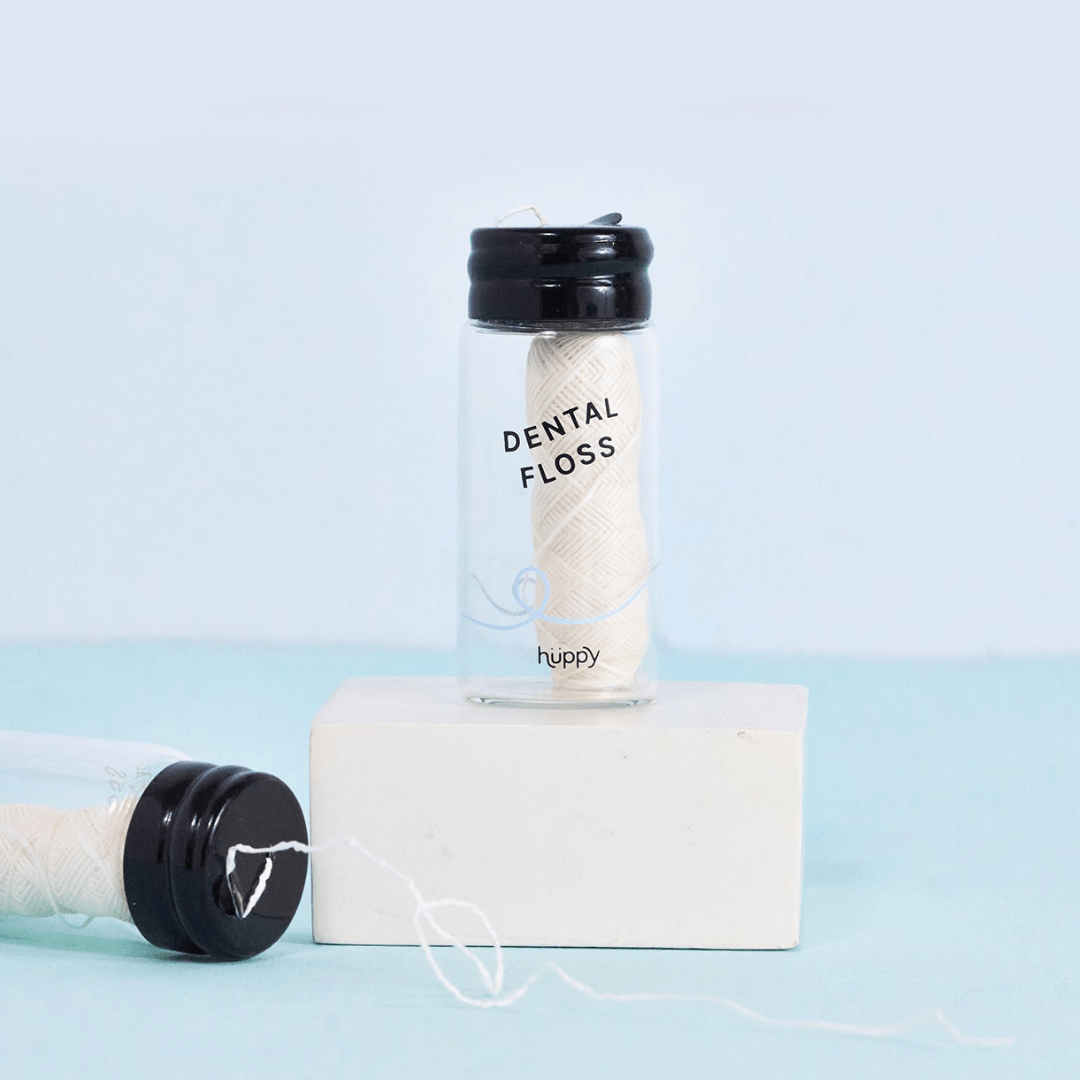 Vegan Dental Floss
Peppermint
Plastic free, vegan floss for your pearly whites.
What It Is
How To Use
Ingredients
Meet the floss of your dreams by our friends at Huppy. This vegan, plastic-free floss is made with candelilla wax and corn starch. The peppermint-flavored floss glides easily between teeth to remove any bits you might have been saving for later. It comes in reusable glass with a metal cap dispenser that can be used again and again. The jar is packed in a compostable, plastic-free kraft box and contains 30m (98 feet) of floss.
Gently pull out about 12 inches of floss and roll the floss around your thumb to control the strength and position. Floss slowly between each tooth, reaching close to the gum line.
euphorbia cerifera wax, cornstarch, mentha piperita oil
Multipurpose Manifesto
Save and sew with it or make it into jewelry (too weird?).
The Breakdown
Floss: landfill or compost

Glass Dispenser: refill or recycle

Metal Cap: reuse or recycle

Paper Box: recycle or compost
Is the Zero Waste Trend Sustainable?
The zero waste movement is hot right now. Google searches for "zero waste" have tripled since 2017 and the hashtag #zerowaste has over 4 million posts on Instagram. So why is our plastic problem getting worse?
Read the Blog