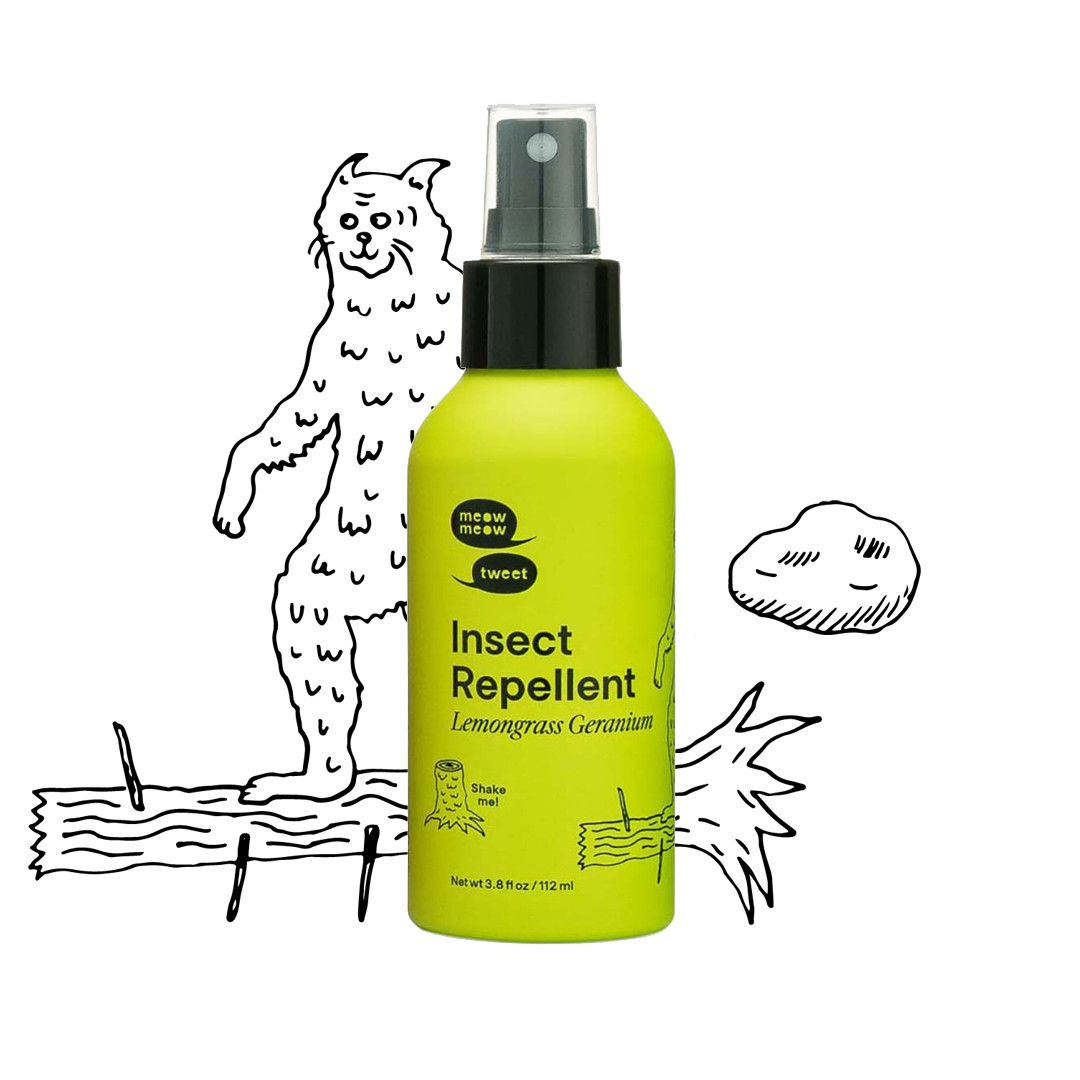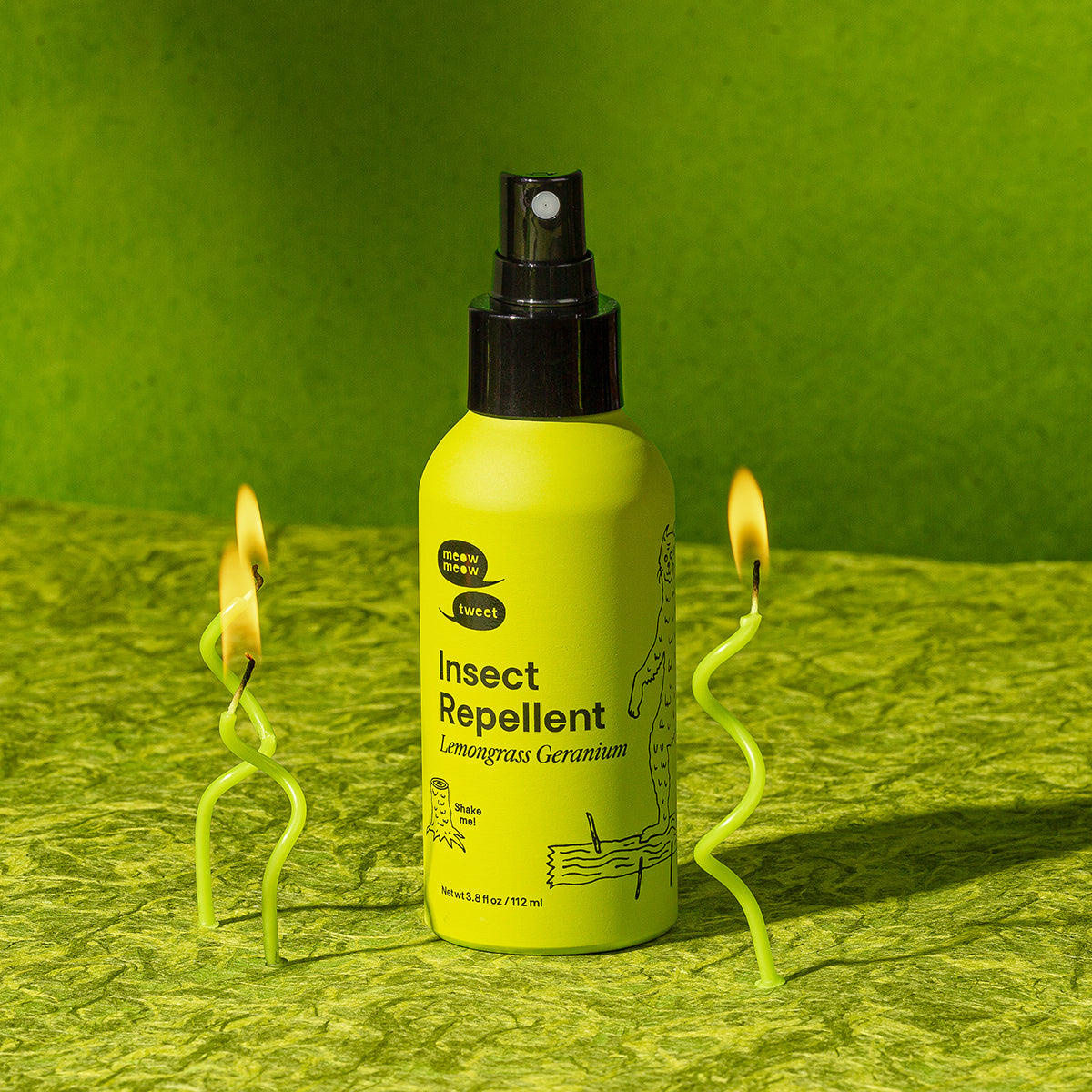 Insect Repellent
Lemongrass Geranium
Bye, bye biting bugs. Plants to the rescue!
What It Is
How To Use
Ingredients
Our botanical insect repellent is powerful enough to combat prehistoric mosquitoes with only plant-based ingredients. Herbaceous essential oils combine with astringent skin toners to create a body mist that can be sprayed directly onto your skin, hair, and clothes.
Spray directly onto skin, hair, and clothes. For best results in the wild, repeat as needed. Avoid contact with eyes.

For best results, spray close to skin and apply as if it were sunscreen.

Spray is safe for children over 2 years of age and dogs. For toddlers and youngsters below 2 years old, try our Body Oil.
*ethyl (sugar cane) alcohol, hammamelis virginiana (witch hazel) distillate, *lavandula angustifolia (lavender) hydrosol, *acetic acid (apple cider vinegar), *cymbopogon schoenanthus (lemongrass) oil, *lavandula angustifolia (lavender) oil, juniperus virginia (cedar) oil, *pelargonium graveolens (geranium) oil, *pinus balsamea (fir) needle oil

*certified organic
Multipurpose Manifesto
In a pinch, the repellent can be used as an underarm deodorant spray and foot spray.
The Breakdown
Metal Bottle: Refill, Repurpose Or Recycle

Pump: Reuse Or Return To Us For Terracycling
Hydrosols
Hydrosol is a science-y term for plant matter that's been distilled in water. Also known as flower waters or plant distillates, hydrosols are healing and aromatic, and can be used for a number of different applications in both medicine and skincare.
Read the Blog