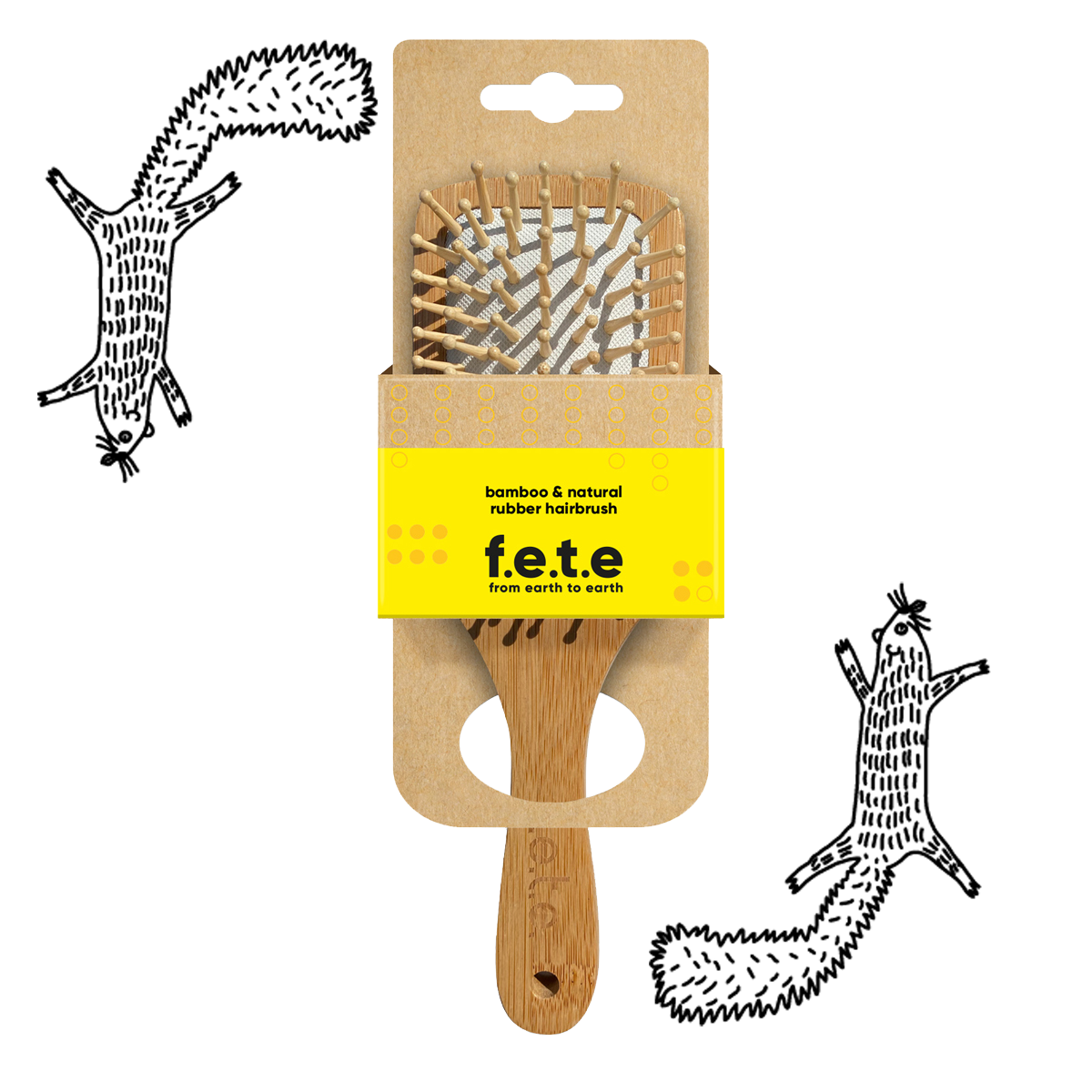 Hairbrush
Bamboo + Rubber
A zero waste brush that stands the test of time and tangle.
What It Is
How To Use
Ingredients
F.E.T.E. 100% bamboo and rubber brushes feel soft and comfortable on the head and get out tangles painlessly while gently massaging the scalp. Perfectly designed to easily move through your hair, which makes styling simple and easy! Available in an easy-to-carry small size, and a larger paddle shape.
Comb and untangle to your heart's and hair's content.

Bamboo brushes are naturally antibacterial and water resistant.
Sustainably harvested bamboo and natural rubber
Multipurpose Manifesto
Brush your dog, brush your plants, play like an instrument... you name it.
The Breakdown
Paper Placard: recycle or compost

Brush: use indefinitely, compost when finished
Low Waste Hair Care Primer
If all shampoo bottles were plastic free, we'd be over the moon. But instead, we tinkered away until we found the best low-waste hair care for your locks. Now in a new concentrated powder.
Read the Blog