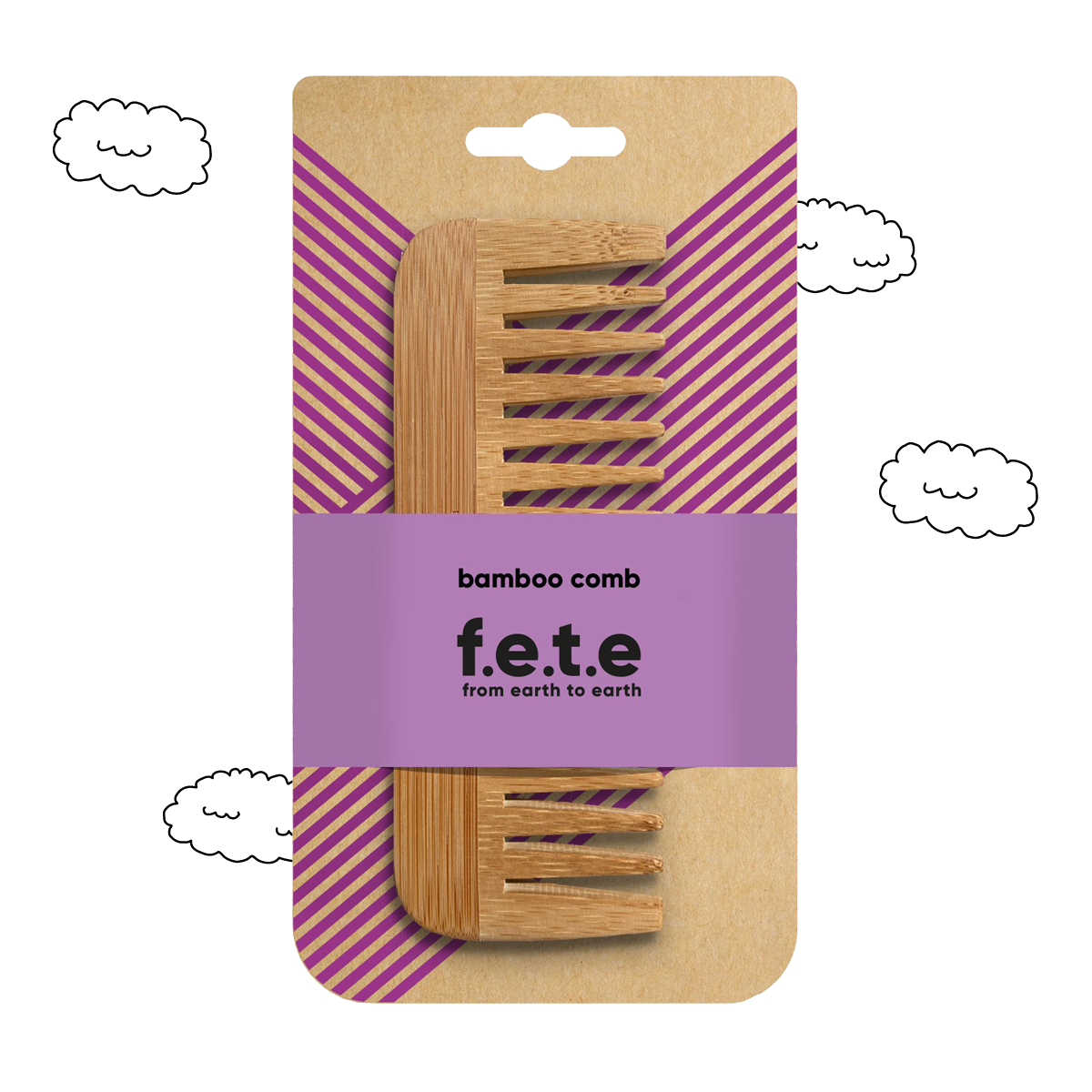 A bamboo comb that stands the test of time and tangle
What It Is
How To Use
Ingredients
F.E.T.E. 100% bamboo combs are strong, sturdy and home compostable. Perfectly designed to easily move through your hair, which makes untangling simple and easy!
Comb and untangle to your heart's and hair's content.

Bamboo brushes are naturally antibacterial and water resistant.
100% sustainably harvested bamboo
Multipurpose Manifesto
Use it to hold your playing cards or sort your mail... What can a comb be used for besides hair? Pet your cats!
The Breakdown
Paper Placard: recycle or compost

Comb: use indefinitely, compost when finished
Is the Zero Waste Trend Sustainable?
The zero waste movement is hot right now. Google searches for "zero waste" have tripled since 2017 and the hashtag #zerowaste has over 4 million posts on Instagram. So why is our plastic problem getting worse?
Read the Blog