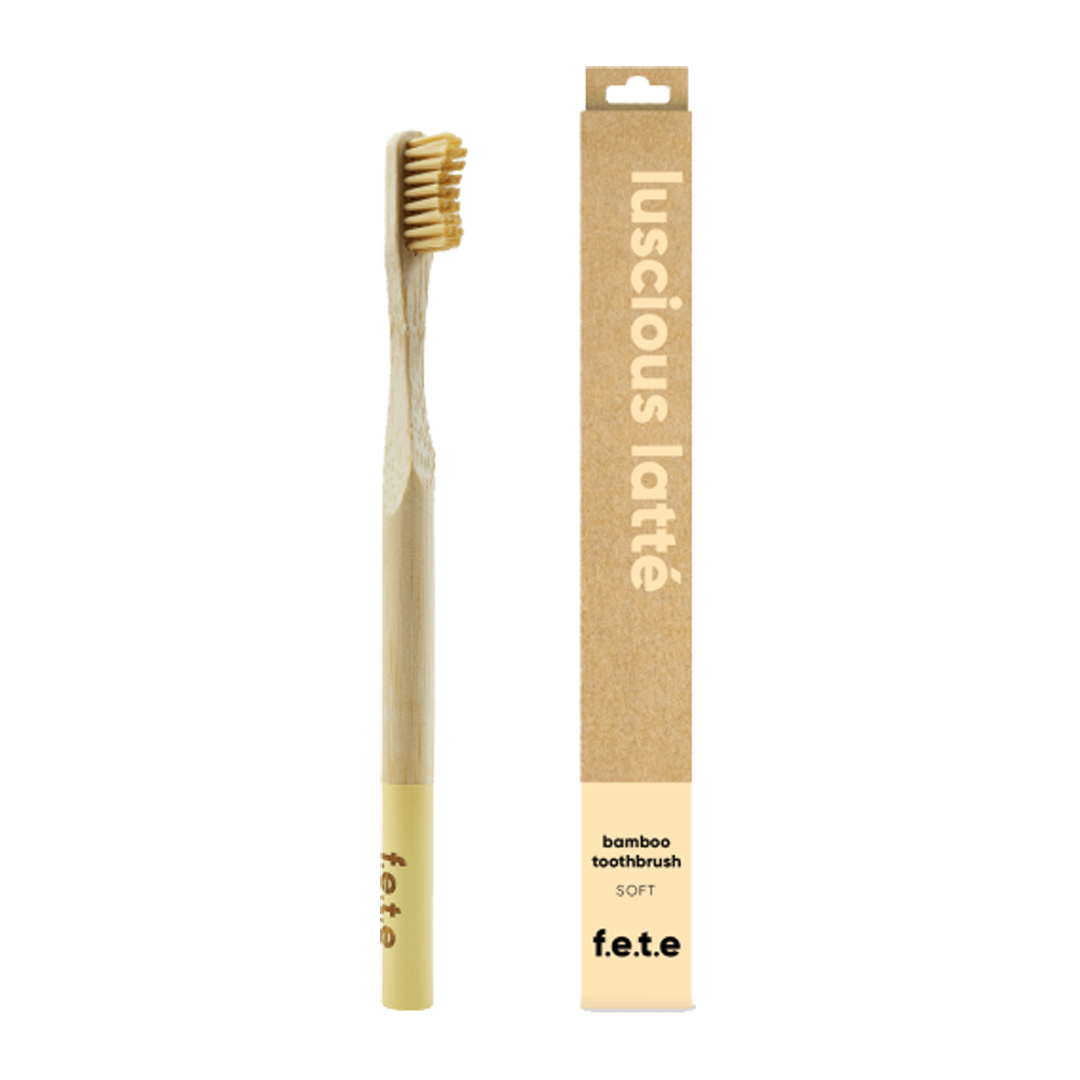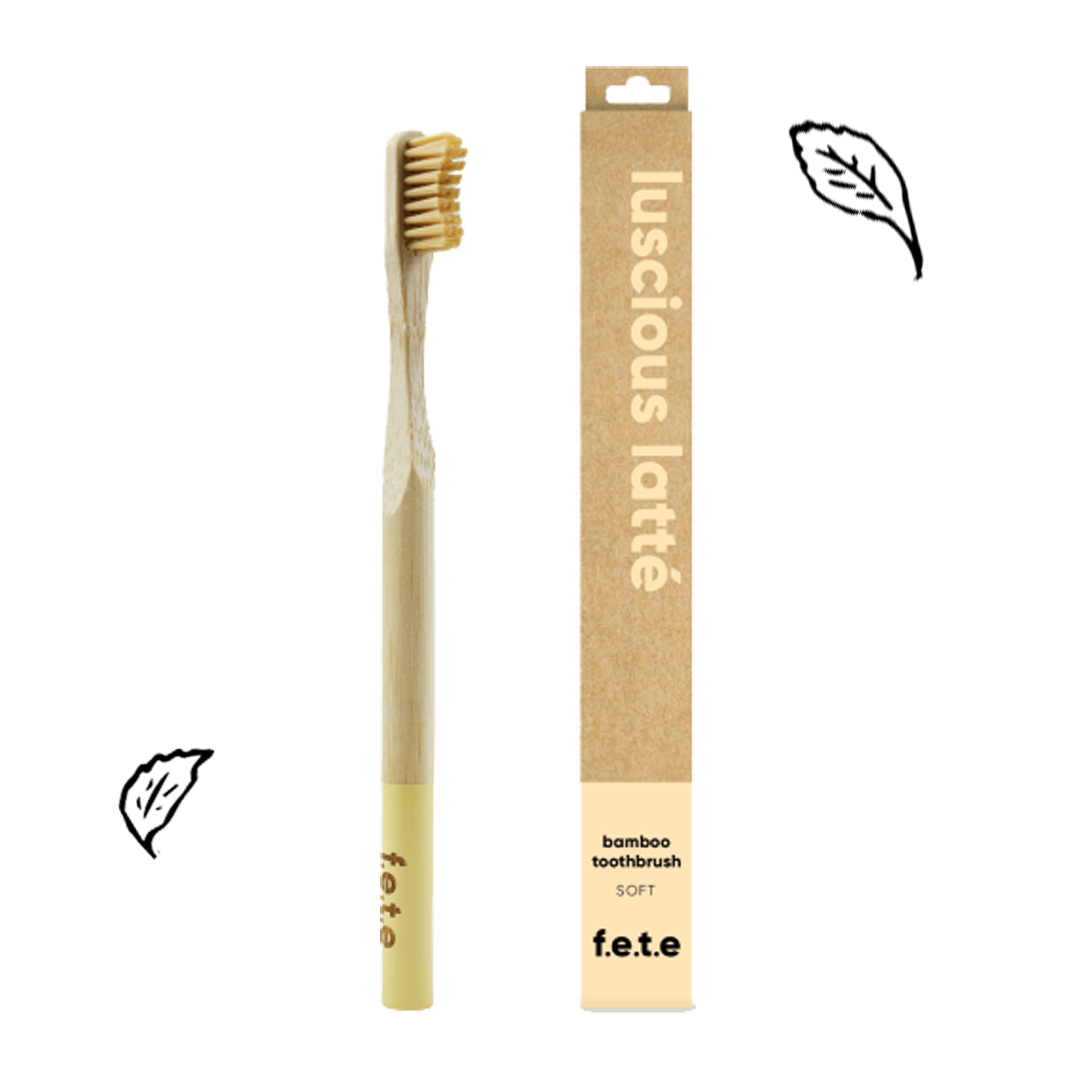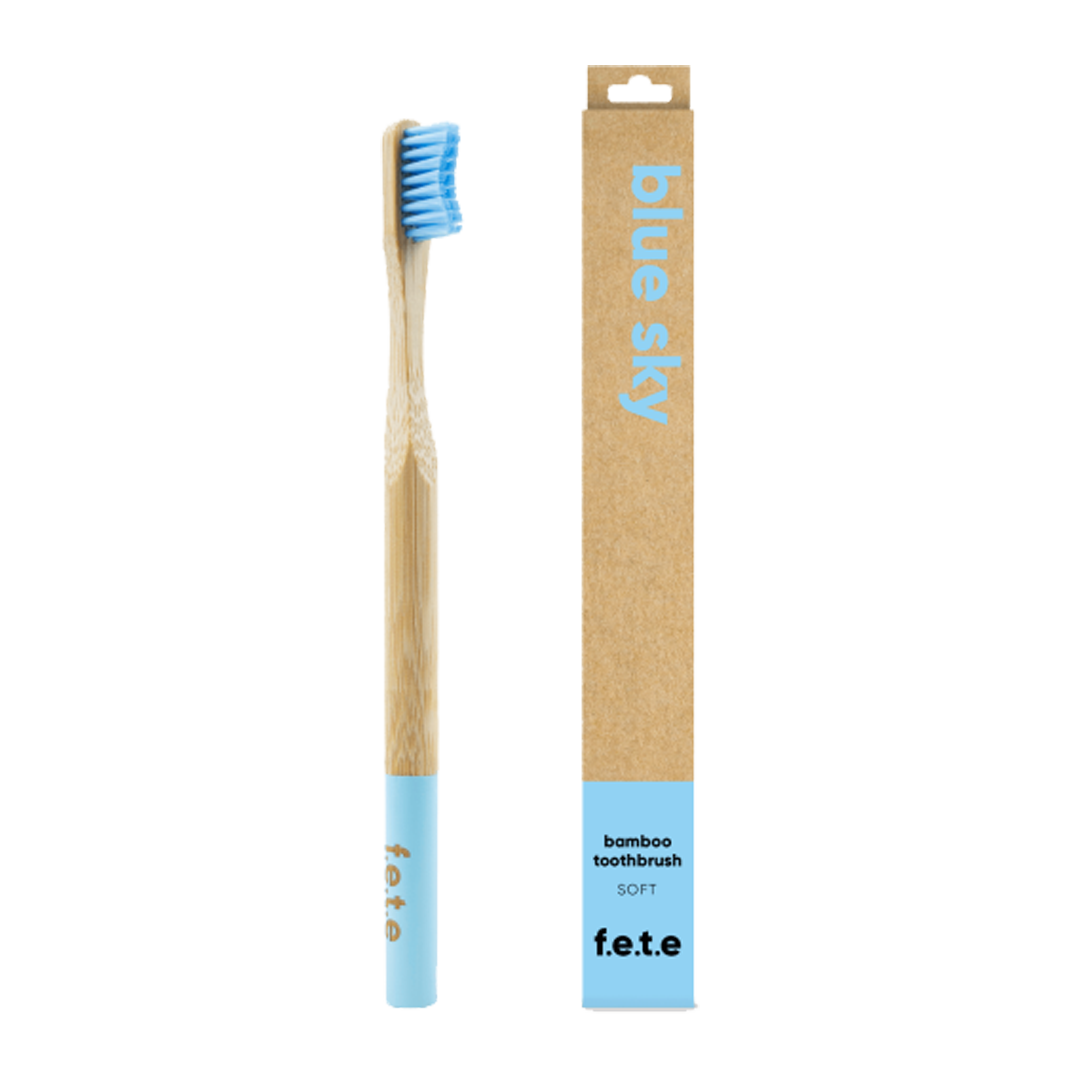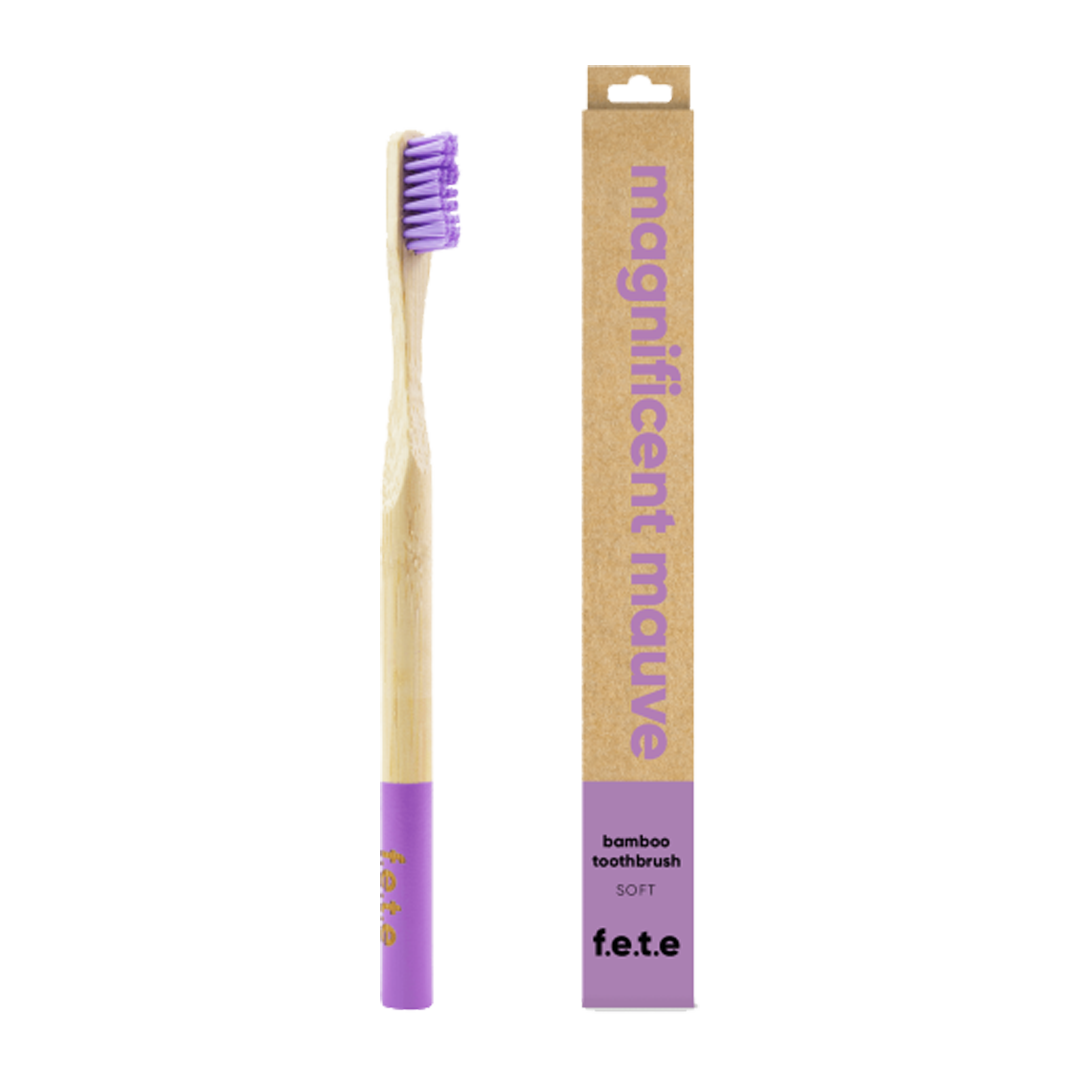 A soft, plastic free toothbrush that is a pleasure to use.
What It Is
How To Use
Ingredients
F.E.T.E. bamboo toothbrushes are biodegradable, home compostable, and have recyclable bristles made from 63% plant-based materials. They're crafted from sustainably harvested bamboo, which is naturally antibacterial and water resistant. The bristles are incredibly soft for those with sensitive gums. Available in four fun colors.
Brush at least twice a day, after meals, with toothpaste.

Toothbrushes are naturally antibacterial and water resistant.
Sustainably harvested bamboo and plant fibers
Multipurpose Manifesto
Use this to clean your bathroom grout or groom your eyebrows. After you're done with it, of course!
The Breakdown
Paper Box: recycle or save and reuse for travel storage

Toothbrush: pull out bristles and trash, compost stem OR reuse for cleaning.
Is the Zero Waste Trend Sustainable?
The zero waste movement is hot right now. Google searches for "zero waste" have tripled since 2017 and the hashtag #zerowaste has over 4 million posts on Instagram. So why is our plastic problem getting worse?
Read the Blog