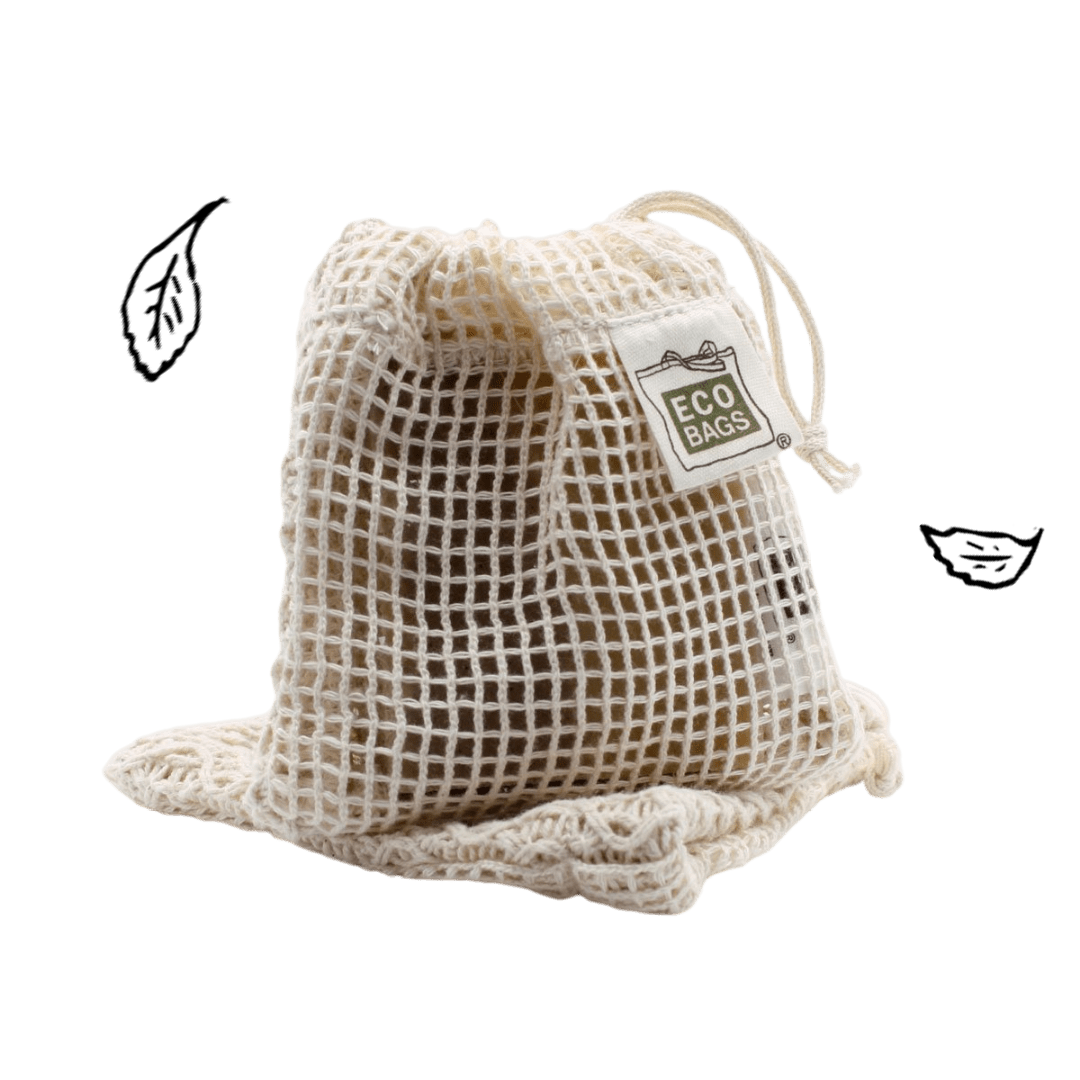 Soap Saver Bag
Organic Cotton
Soap on a rope, but way cooler.
What It Is
How To Use
Ingredients
Tuck your soap into this handy cotton bag by Eco Bags. Scrub using the soft, tight-weave washcloth side. The other side is open mesh to keep your soap dry between suds sessions. Plus, collect all those little soap scraps and stuff 'em in the bag, so you can use every last bit.
Put your soap, or soap ends, right into the bag. Then scrub up using the bag's washcloth side.

Machine wash cold, hang dry.
Multipurpose Manifesto
Great for trinkets or small produce storage too.
The Breakdown
Paper Tag: recycle or compost

Mesh Bag: reuse indefinitely. compost when its life is complete.
The Chemistry of Soap
Soap is a cleansing and lubricating product that is the result of a very specific chemical reaction called saponification. It's not particularly sexy, but since soap was the very first product ever sold by Meow Meow Tweet, it holds a special place in our hearts and business. It also happens to be one of the products that we get asked about the most.
Read the Blog