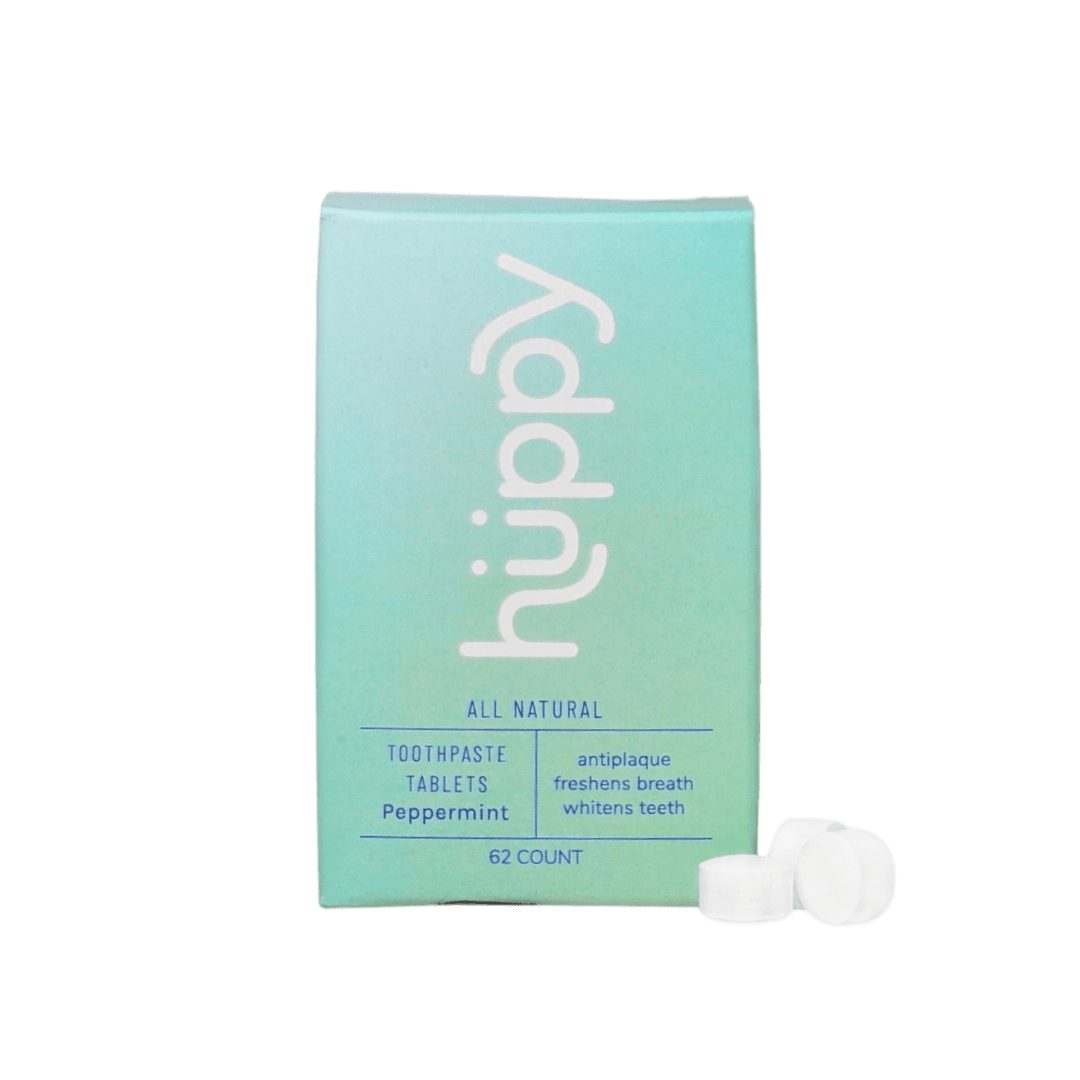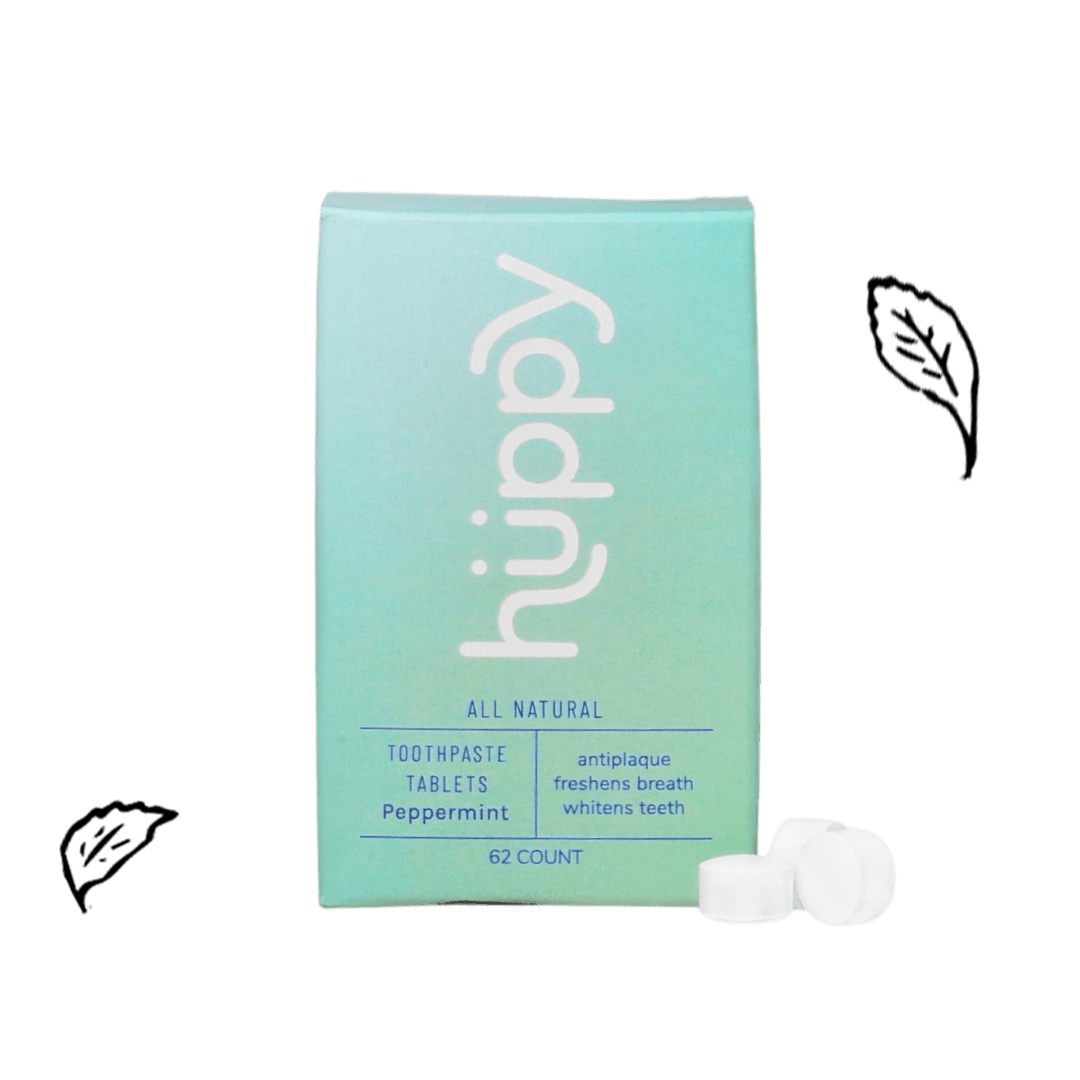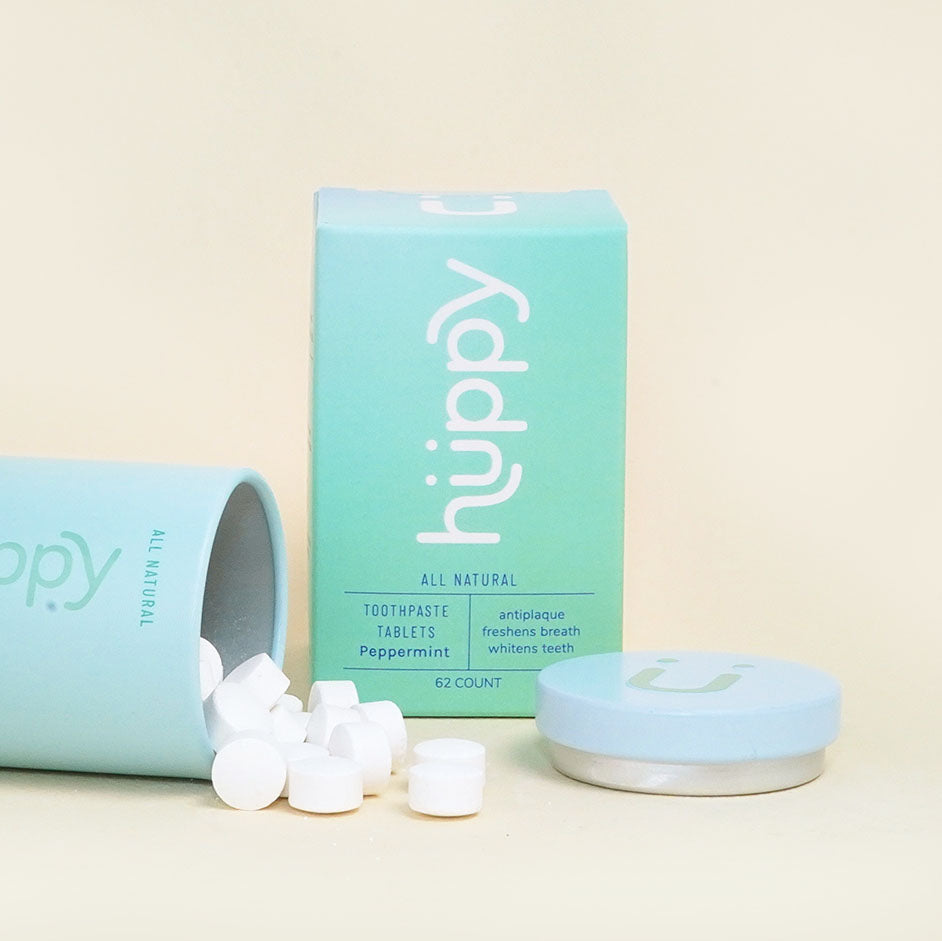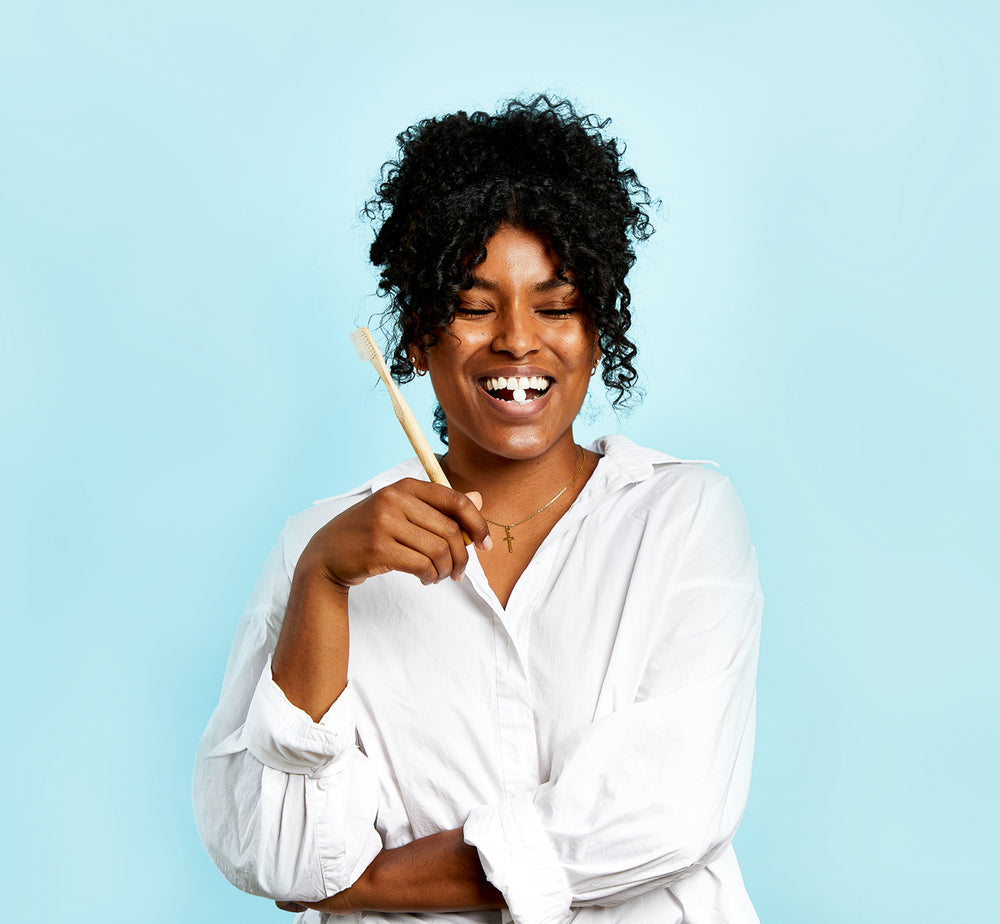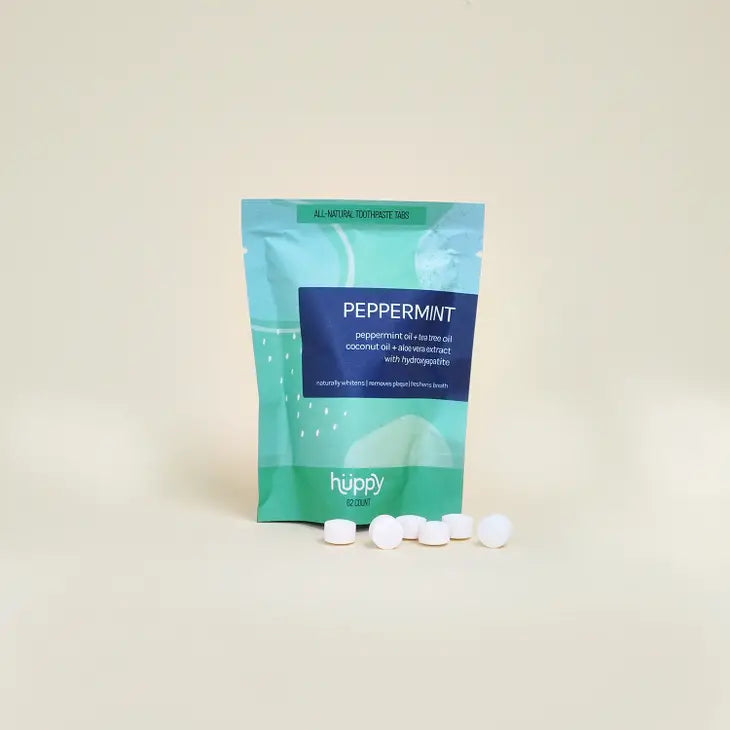 Toothpaste Tablets
Peppermint
Chew, brush, foam—for whitening and stain removal.
What It Is
How To Use
Ingredients
Huppy tablets are a toothpaste alternative that naturally whitens, fights plaque, and freshens breath without adding more plastic waste to our environment. The fluoride free and sls-free formula helps to restore a healthy pH balance to your mouth, maintain good oral health and freshen your breath. And unlike other toothpaste tablets, this has a satisfying foam! Available in fresh flavored peppermint with a touch of tea tree.
Pop tab into mouth and chew it up. Wet toothbrush and brush. Smile, scrub, rinse, and repeat. Twice a day, everyday!

62 tablets = 1 month for 1 person, twice a day. Refills coming soon or available through Huppy.
Xylitol (From Birch), Natural Mint Flavor, Sodium Bicarbonate (Baking Soda), Calcium Carbonate, Sodium Cocoyl Isethionate (From Coconut), Caesalpinia Spinosa Gum, Hydroxyapatite (Nano), Cellulose Gum, Cocamidopropyl Betaine (From Coconut), Zinc Citrate, Magnesium Stearate (Vegan)†, Hydrated Silica, Organic Mentha Piperita (Peppermint) Oil, Organic Mentha Arvensis (Menthol) Crystals, Organic Melaleuca Alternifolia (Tea Tree) Oil, Organic Cocos Nucifera (Coconut) Oil, Ammonium Glycyrrhizate (From Licorice Root), and Organic Aloe Barbadensis Leaf Juice.
Multipurpose Manifesto
If you can come up with another use for a toothpaste tablet, let us know!
The Breakdown
Paper Box: Repurpose, Recycle Or Compost

Aluminum Jar: Refill, Repurpose Or Recycle
Shopping Will Not Save the Planet
In the last decade, there has been a considerable rise in the demand for sustainable consumer goods. As the sustainable fashion, green beauty, and zero-waste movements have gained hold in the conversation around the climate crisis, big brands have realized that sustainability sells. But is what they're selling truly sustainable?
Read the Blog