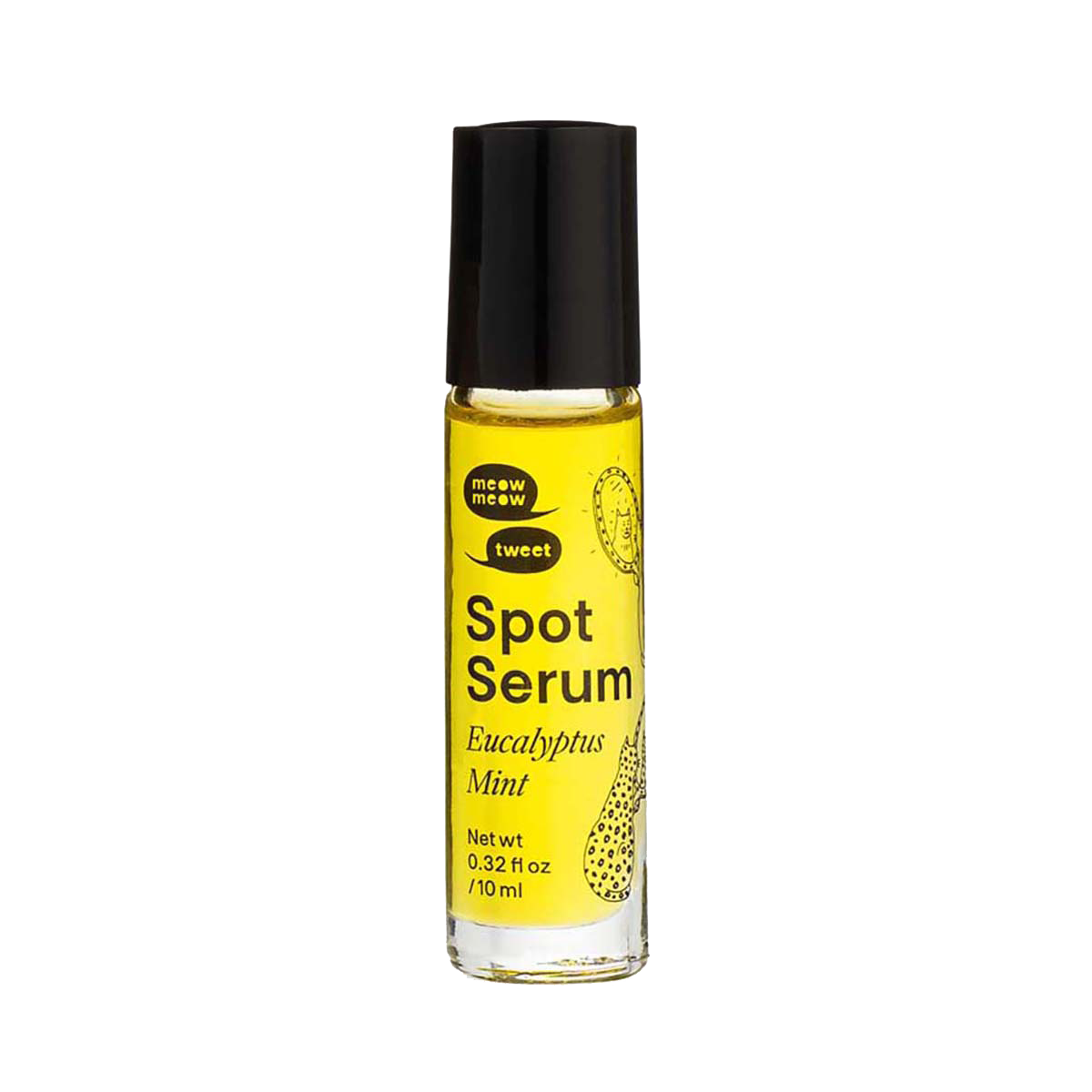 Spot Serum
Eucalyptus Mint
A pimple-clearing, senses-calming powerhouse in one tiny roll-on.
What It Is
How To Use
Ingredients
Spot Serum is the powerful, plant-based way to clear skin. Our winning combination of essential oils discourages bacterial growth and reduces inflammation, fast. Plus, those pimple-busting plant oils are suspended in organic jojoba seed oil—the oil found in nature that most mimics skin's own sebum. So pimples vanish while skin is soothed. With stress-relieving aromatherapy, this handy roll-on is ready to take on all your spots while delivering a dose of calm. The scent is a strong crisp herbal and the texture is a silky oil.
Apply to blemishes as needed throughout the day to prevent and heal.

Use at the first signs of tenderness and visibility to stop spots in their tracks. If used frequently throughout the day, you may find they won't surface at all!
*simmondsia chinensis (jojoba) seed oil, *eucalyptus globulus (eucalyptus) leaf oil, *melaleuca minor (cajeput) oil, *thymus zygis (thyme) leaf oil, *mentha piperita (peppermint) leaf oil, *syzygium aromaticum (clove) bud oil

*certified organic
Multipurpose Manifesto
Not just for blemishes, this is an aromatherapy roll-on for when you're feeling tense or anxious. We also love to put it on bug bites to relieve the itch.
The Breakdown
Glass Bottle: Repurpose Or Recycle

Roller Ball + Cap: Return To Us For Terracycling
The Acne Journal
Acne affects people of all ages. It isn't caused by any one thing and there is no cure-all treatment that is the same for every person.
Read the Blog