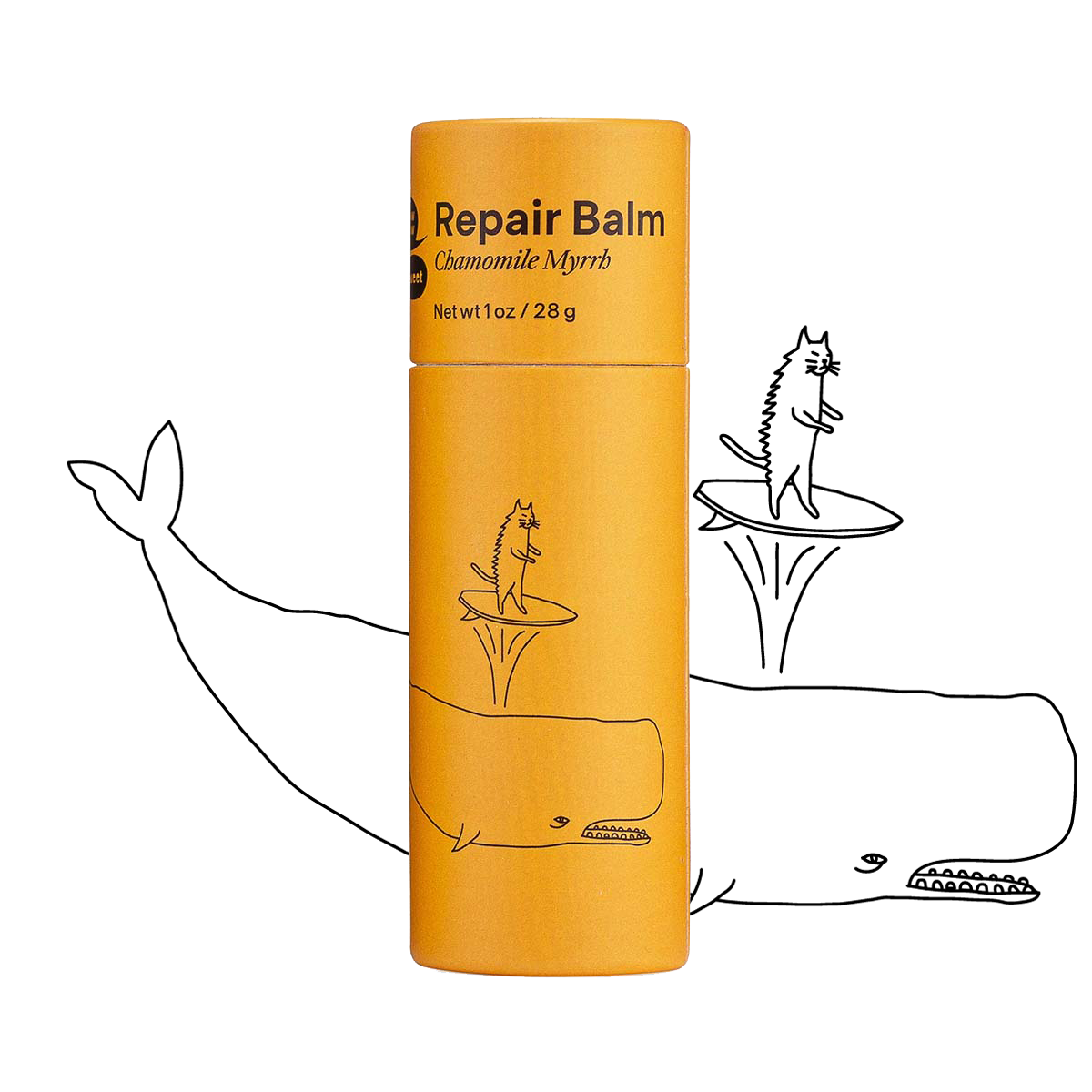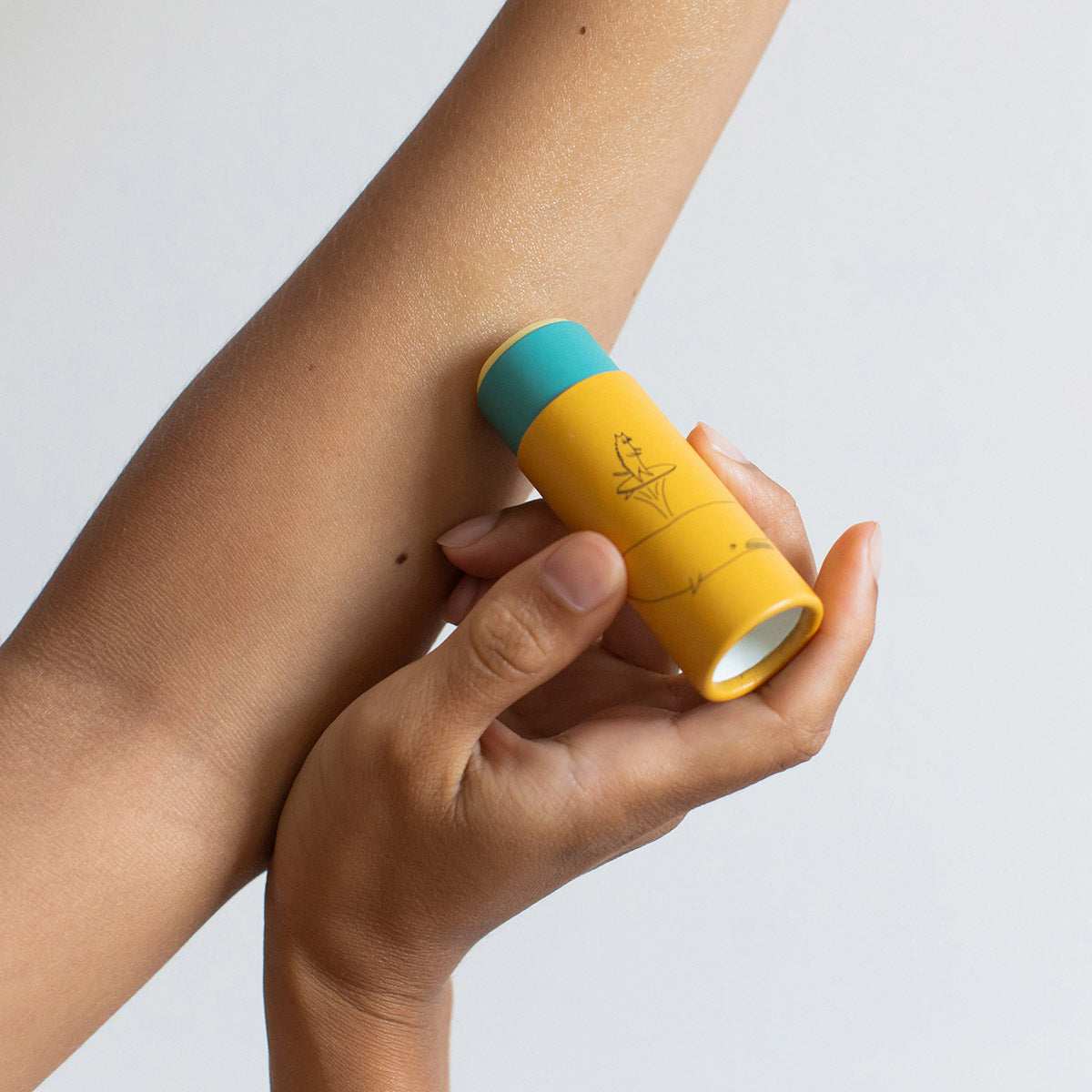 Repair Balm
Chamomile Myrrh
A dreamy, creamy multi-use balm in a compostable tube.
What It Is
How To Use
Ingredients
The epitome of multipurpose, our repair balm can be used head to toe. Healing essential oils and moisture-rich plant oils rejuvenate and protect skin while combating dry, chapped or cracked skin. Housed in a jumbo compostable paper tube, the scent is tea-like and woody, and the texture is a smooth balm.
Carefully push a small amount of lip balm up in the tube. Apply a thin layer to each lip (swipe, swipe, swipe). If balm is cold, warm product against skin before application. Apply to lips and other dry skin liberally as often as needed. Discontinue use if rash or irritation occurs. Do not use on broken skin.

The paper tubes are not airtight. Please use within 6 months of purchase or store in an airtight container if not using right away.

Our push-pop style tube does not retract, so take it slow and work your thumb around the inner edge of the tube when pushing up.
*olea europaea (olive) fruit oil, *+cocos nucifera (coconut) oil, *+butyrospermum parkii (shea) fruit butter, euphorbia cerifera (candelilla) wax, *rosmarinus officinalis (rosemary) leaf extract, *commiphora myrrha (myrrh) oil, anthemis nobilis (chamomile) flower oil, *vetiveria zizanioides (vetiver) oil

*certified organic / +fair trade
Multipurpose Manifesto
The ultimate head-to-toe moisturizing balm. Use on cracked, dry hands and feet, cuticles, tattoos and lips! One of our favorite uses is as an under eye cream.
The Breakdown
Paper Tube + Seal: Compost (Backyard Or Municipal)

Our Multipurpose Manifesto
Seasonal marketing tropes can make us feel like we have to overhaul our bathroom cabinets the minute the weather changes. But, here's the truth: What really matters is our skin's relationship to our environment and lifestyle.
Read the Blog